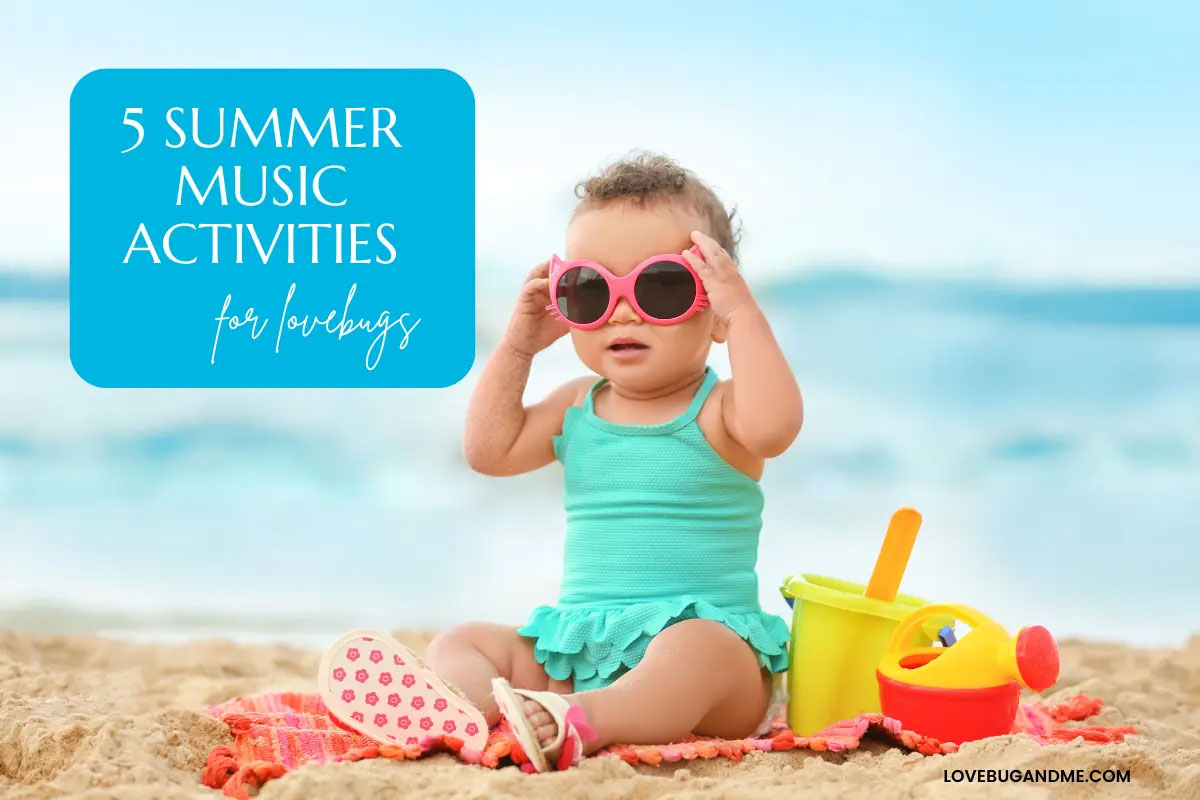 The weather is warm, the sun is out, and your Lovebug is home for the summer! Whether your little one is in summer camp or staying at home, summer means spending lots of time with our kids and keeping them on their toes. Here are four musical ideas that will keep them singing, humming, and dancing all summer long.
Take a summer sound walk
Summer is the perfect time to take a walk because so much is happening outside! Before walking, teach your little one about the five senses by reading the book The Listening Walk by Paul Showers. Then, go outside and explore the senses, emphasizing listening. Your mini hike can be enhanced with our LoveBug & Me original song, "Let's Go On A Hike", so that your child can practice mindfulness and awareness of their surroundings in a fun way.
Tip: For older kiddos or those who want a challenge, expand this activity to include an art component. When you return home, give them paper and crayons to draw what they saw. Or even collect bits and pieces as you walk and glue or tape into a homemade "Nature Journal". Encourage them to recall what they see, hear, smell, and touch on the walk.
Outdoor music festivals for kids
We adults can enjoy adult music festivals, like Coachella, but there are plenty of family-friendly music festivals to explore. The Hollywood Bowl has a children's festival with live music and art! The program runs for six weeks each summer and features music from around the world. Also be sure to check out our LoveBug & Me outdoor events.
Draw to the music with chalk
Chalk is a summertime staple, so here's a fun twist! Have your child draw to the sound of the music. From Vivaldi's Four Seasons to the Beatles, use this opportunity to play various music genres that highlight different styles, speeds, and sounds.
Bedtime stories
Music can create a mood. Do you incorporate singing into your bedtime routine? It really can soothe your lovebugs and create a calm atmosphere for sleep. You don't always have to listen to music with your lovebug. Reading about it is another excellent way to introduce musical concepts to your lovebug. We love Music Is… by Brandon Stosuy, and Wild Symphony by Dan Brown.
Take a music class
Last but not least, use the extra time over the summer to enroll your child in a music class! In addition to the musical moments and learning enrichment, music class is an excellent way to keep social over the summer when they aren't seeing classmates from school.
For more information about classes, check out our summer enrollment information HERE.