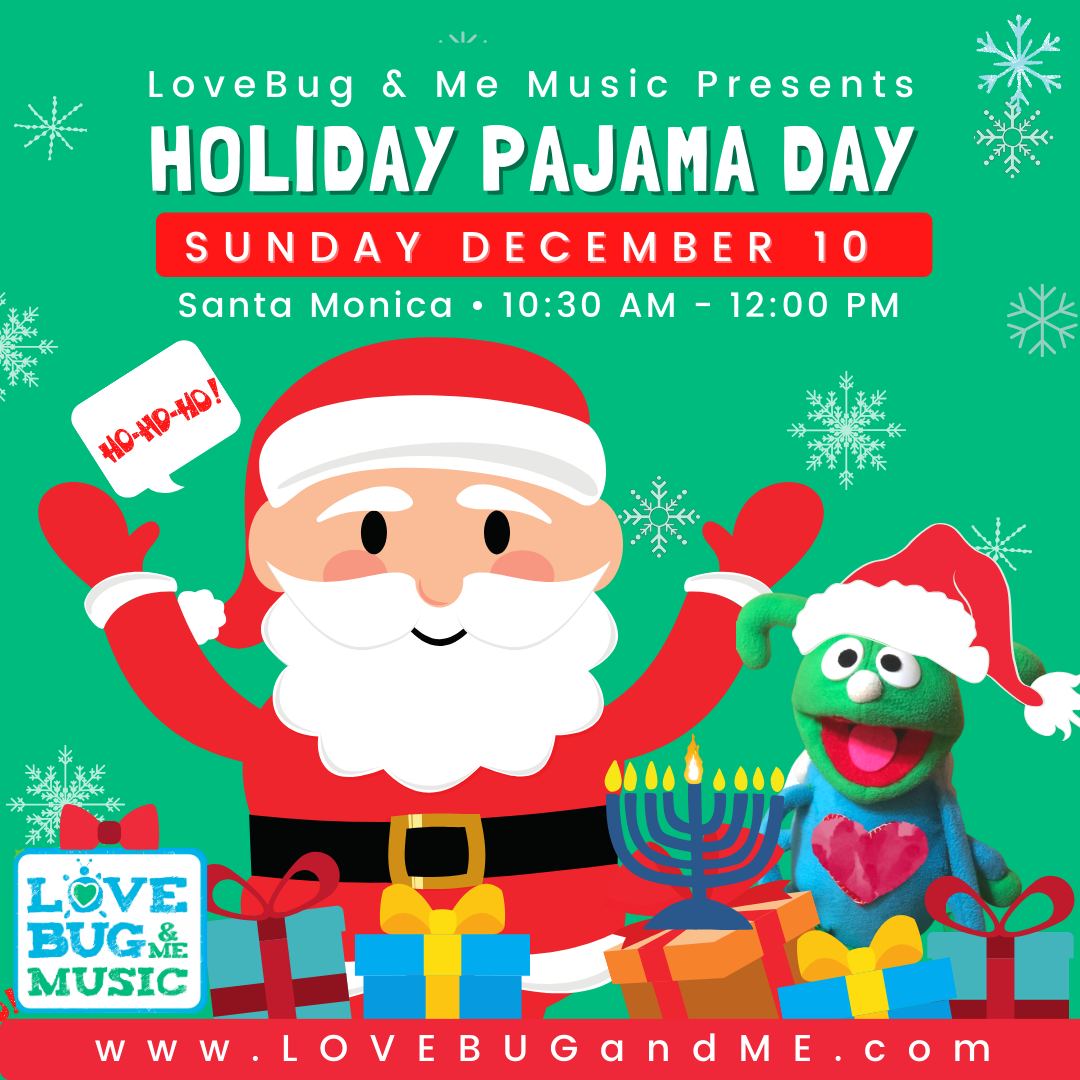 HOLIDAY PAJAMA DAY SING-ALONG
Sunday, December 10th
SANTA MONICA
10:30 AM – 12:00 PM • Mr Bradley & Mr Gabe
Palisades Park
Announcing our Holiday Pajama Day Sing-Alongs! It's the perfect way to get into the holiday spirit! Sing & dance along to your favorite holiday tunes with our Magical Music Educators, our friend LoveBug, and a special appearance by SANTA CLAUS himself! We'll have our holiday-themed sensory bins, a create-your-own station, and gift bags for each family. Whether you celebrate Christmas, Hanukkah, or just enjoy the magic of the season, we have something fun for you and your family! Wear your holiday pajamas!
$40 Family Ticket (includes adults + 1st Child)
$15 for each additional Child (6 months – 6 years)
We can't wait to see you there! Seating is limited. Save your seat today!