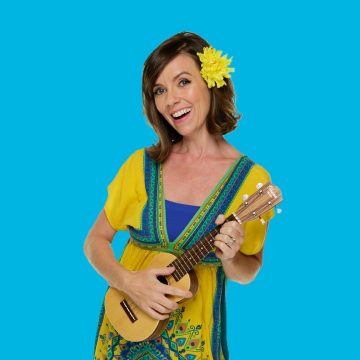 Miss Mary
Founder & Creative Director
Founder and Creative Director, Mary Arden Gorman (aka Miss Mary), created LoveBug & Me out of her love of music and children. She is known for her sweet voice, creative classes, and the heart she brings to every little lovebug. After the birth of her first child, she researched the best things she could do to give him the best possible life. Music, movement and togetherness topped all of the lists…. and thus, LoveBug & Me was born!
Her musical journey began at age 11 when her first audition for the musical theatre production of "Annie" was her first starring role. Her favorite role was as Mary Magdalene in "Jesus Christ Superstar." She continued her musical development with a degree in Fine & Performing Arts, focusing on early childhood education. With guitar in hand, she has toured the country, released albums, and has written music for Film & TV, all while exploring a variety of musical styles & world rhythms.
Her passion for singing, creative movement, and kids, perfectly blend to deliver a fun, entertaining, and educational experience for the thousands of little lovebugs who have attended her classes. Miss Mary lives in Los Angeles with her bass player husband, Mark, and very musical children, Sahara, 5, and Bodhi, 13. You'll see and hear them on the LoveBug & Me songs and videos.
CPR Certified
Video
"If you have a kid and you are interested in a music class, the only class you should consider is LoveBug! Mary is the best at what she does. She's creative beyond words, she loves what she does and she's so sweet with the kids. She brings neat instruments and is absolutely delightful. It's worth a drive for you and your little one." – Rebecca G. (5 Star Yelp Review)